BBE Features Artist: Sean Radford
"I can always count on BBE to help me get the most out of my gear"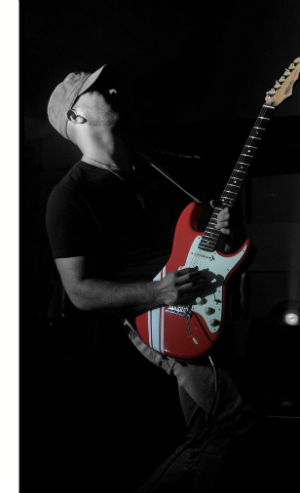 Sean Radford was wowing audiences with his chops before he even hit his teenage years. At that point he was nearly a veteran player. After all, he got his first guitar at 5 years old.
After studying Spanish and Jazz guitar in college, Sean quickly became an in-demand session player, touring guitarist, and teacher. Currently, he's touring with country artist Amber Leigh. When he's home, he teaches private guitar lessons in Wellington, FL.
While on tour, Sean trusts his tone to BBE. Recently, we sat down with Sean and had a great discussion about his selection of BBE pedals.
We'll start with your most recent addition, the 427 Distortion, which was released earlier this year, how are you liking it?
"I really love the 427 Distortion pedal. It has a big, fat, meaty tone, but is still articulate and dynamic. And it's not a one-trick pony either; you can get great heavy sounds from it but it also cleans up very well."
How about the Boosta Grande? It was one of your first BBE pedals, correct?
"Correct, the Boosta Grande pedal has become my go-to weapon of choice for getting my solos to cut through the mix. It's really easy to use; just push the button and melt some faces!"
You have also been using the Sonic Stomp for sometime, what is your favorite use for it?
"The Sonic Stomp pedal works wonders for all kinds of amplifiers. When I am in the studio and need to some clarity to a dull or lifeless amp, the Sonic Stomp always does the trick."
To hear Sean live this summer, watch for Amber Leigh tour dates.
Image courtesy of Patrick McKenney, 2013.