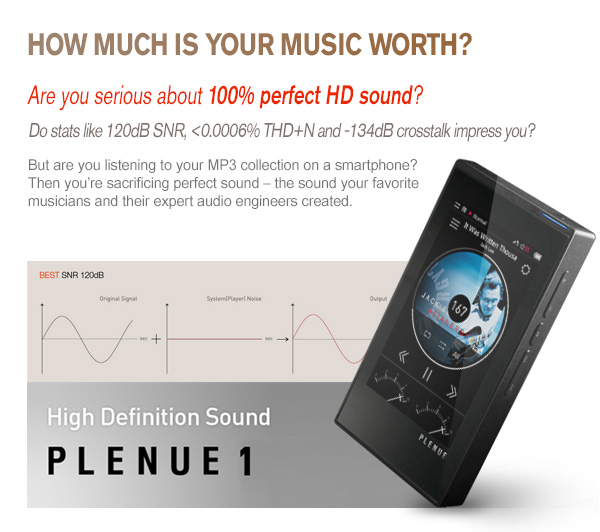 You need to carry – and hear – the all-new COWON PLENUE 1 portable digital audio player.
It delivers the highest performance figures of any top-tier portable device on the market. It took two years to perfect, and it boasts both proprietary Cowon and extensive BBE technology.
It has the power to drive high-impedance hi-fi headphones without a separate amplifier. It's housed in a gorgeous, ergonomic, CNC-milled aluminum casing.
And it's now 20% off. See extensive details here. Order right here. And ask yourself:
How much is your music worth?