Nick Jaffe Takes A Look At The BBE Ben Wah™ Modified '60s Wah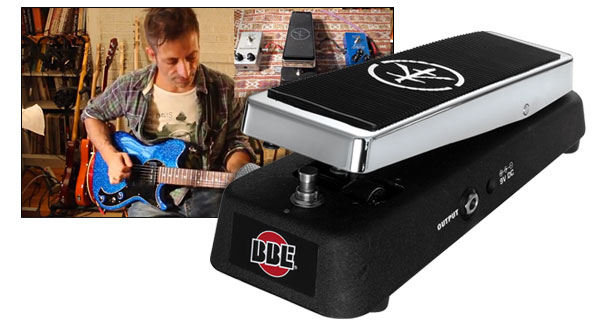 Nick Jaffe takes a look at the BBE Ben Wah™ modified '60s wah pedal in his latest YouTube video. Nick's videos are always well-done, super-informative and entertaining, but his break-down of the Ben Wah's features and it's functionality is superb! Watch the video and you'll see what we mean. Nick is one of the best funk players out there and the use of wah seems second-nature to him. Put a G&L Fallout™ in his hands, plug it into this killer wah pedal and complement it with a BBE 427™ distortion and BBE Windowpane™ silicon fuzz and you'll begin to understand why Nick is the best and the BBE Ben Wah™ is the most respected wah pedal in the industry, even earning the Guitar Player Editor's Pick Award.
About the BBE Ben Wah™: Ben Wah is based on a 1967 Class A circuit design that featured the unique Halo inductor. BBE has re-engineered and custom-tuned the Halo inductor and potentiometer to re-create the expressive tones made famous by players like Eric Clapton, Jimi Hendrix and Stevie Ray Vaughn. In addition Ben Wah has a "Harmony" control to help fine tune the Q/peak response and all components are hand-wired for the ultimate in vintage authenticity. For more information, click here.