Introducing the Sonic Maximizer 282i Series: "Magic Black Box" Just Got Smaller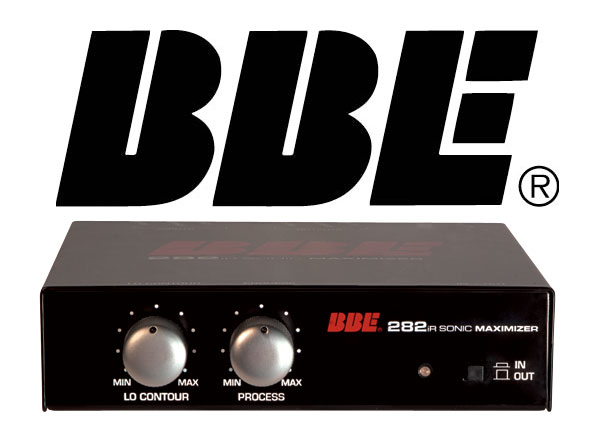 BBE Sound is pleased to annouce the release of its 282i series of Sonic Maximizers using a compact chasis measuring just 10.6 x 8.3 x 2.4" and offering a choice of three popular I/O formats:
282iX - balanced XLR
282iQ - unbalanced 1/4"
282iR - unbalanced RCA and 3.5mm mini
The new 282i Series Sonic Maximizer models are prerfect for smaller DAW workspaces, DJ systems, guitar/bass rigs or desktop playback - anywhere rack space is limited. Just like the popular 882i and 482i rack-mount models, 282i models employ BBE's dynamic, program-driven technology engineered to improve clarity, texture and detail by compensating for loudspeaker phase and amplitude distortion.
For more information, click here.