E30 325iC 5-speed
By Dave McLaren

Suspension and Brake Gallery: June 20, 2008
---
6/20/08: A few months ago I drove from SoCal to San Antonio, Texas, to buy used E30 M3 suspension and brake parts. The guy also had an E30 M3 steering rack, so that was installed in the car while the motor was out.
The M3 suspension parts are being cleaned up and new bushings will be installed. One of the strut uprights had a torn swaybar mounting point, so a new strut is on the way from Germany as I write this. The wheel bearings will also be replaced, and the brake calipers have been stripped, painted black and rebuilt. Stainless steel brake lines will be installed. The guys at CMW already had new rubber lines, but I wanted the stainless ones for a little extra cool factor. The stock E30 control arms are in fine shape, but I'll probably get some new aluminum M3 ones later. Zimmermann cross-drilled rotors will be installed. Honestly, this car will just be a street cruiser, though with lots of power, so this basic M3 setup should be good enough.
The guys at CMW asked me what springs, struts/shocks and sway bars I want to use. This project has gotten so crazy that I had not even thought of this! Last year new H&R springs and Bilstein Sports were installed, so I'm just going to use them again. Sway bars? Definitely had not thought of that, so I called Turner Motorsport and explained about this project. I ordered a set of Suspension Techniques bars (22mm front and 19mm rear). The kit comes with polyurethane bushings, adjustable rear links and mounting hardware. They were out of stock at the time, but more were expected in a week.
Now on to the photos!
Below: Unrestored E30 M3 rear hardware: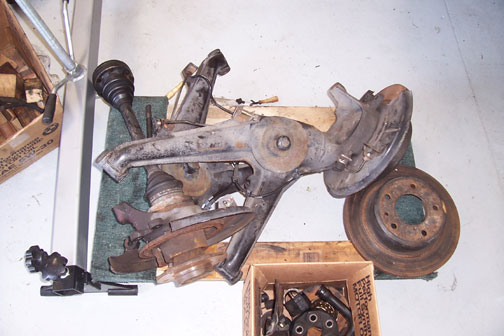 Below: Cleaned, painted and rebuilt E30 M3 brake calipers: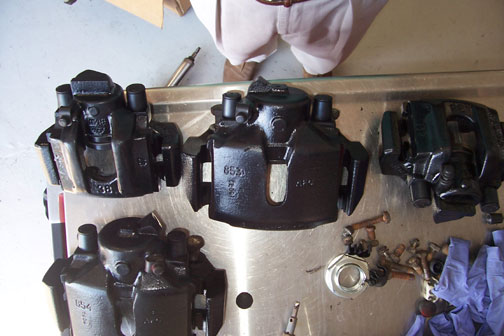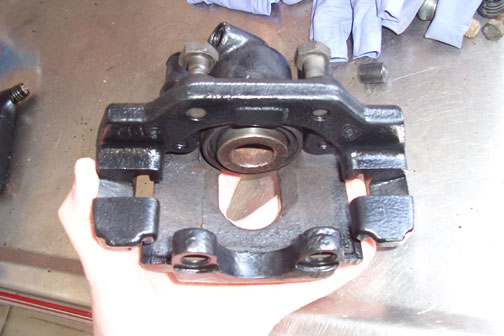 Below: Stainless steel braided brake lines: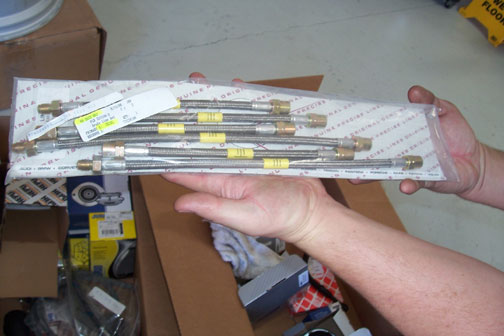 Below: Zimmermann rotors. Well, the box, anyway: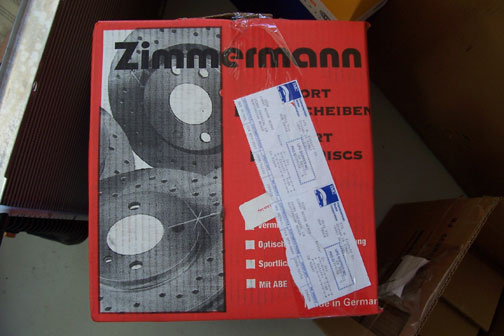 Below: E32-spec Style 5 wheels. 17x8" fronts and 17x9" rears: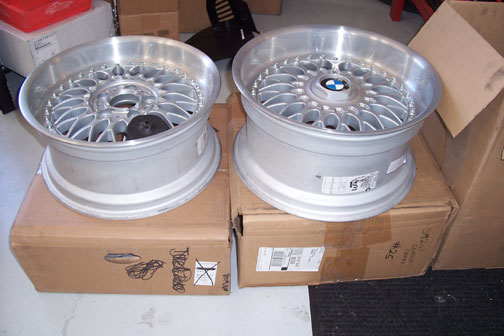 More work has been done in the engine bay, so click here to take a look.
6/20/08: Some new E30 M3 parts arrived, including the backing plates and the front suspension upright (forgot which side it is)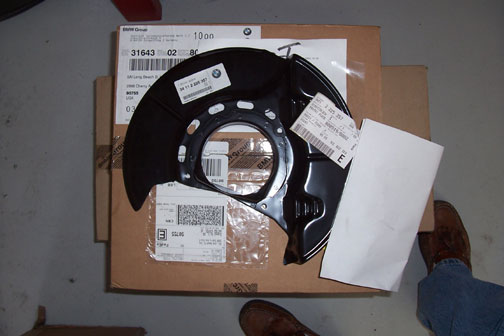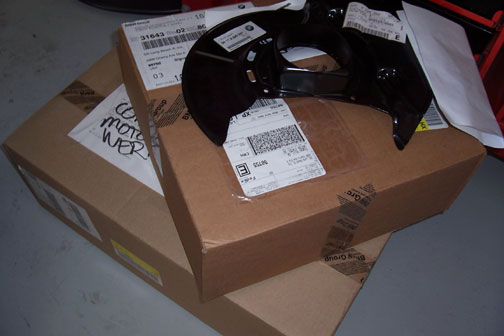 ---