E30 325iC 5-speed
By Dave McLaren

Motor Build Gallery: May 14, 2008
---
5/14/08: Not a lot to talk about, but a little more happened on the motor. I could see the wastegate was on, and the roundel and ribbing on the intake had been sanded down exposing the aluminum. That area is actually convex, so it couldn't be (reasonably) machined.
The engine bay has been cleaned up, but there's still some cosmoline (or whatever that stuff is) around. Ron P has some magic mojo to get that stuff off, then the bay should be really nice.
Finally, the new driveshaft arrived.
Here are some photos taken today: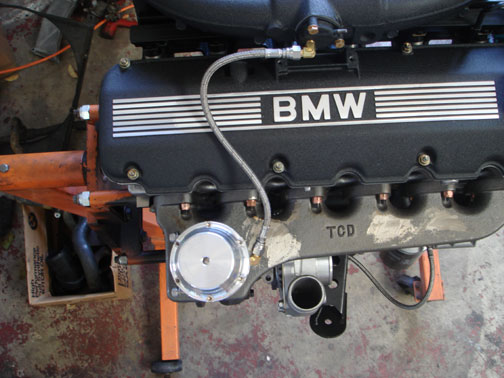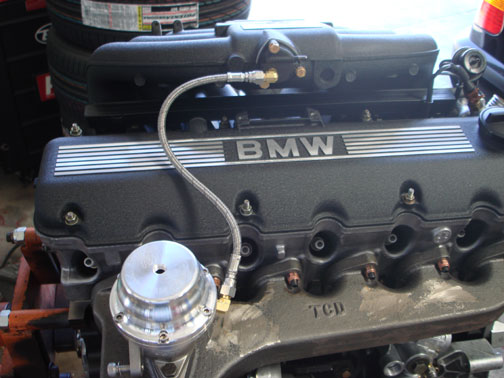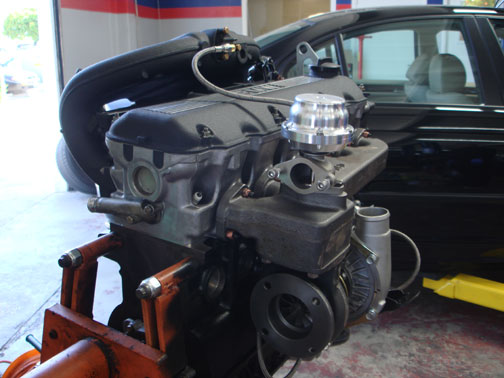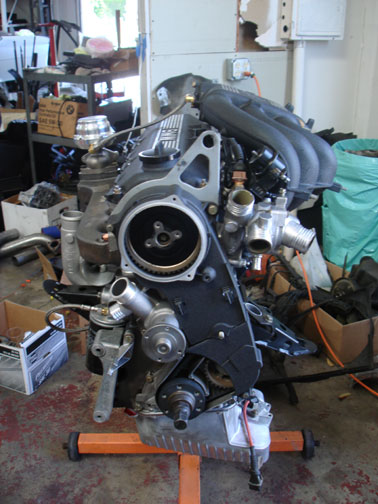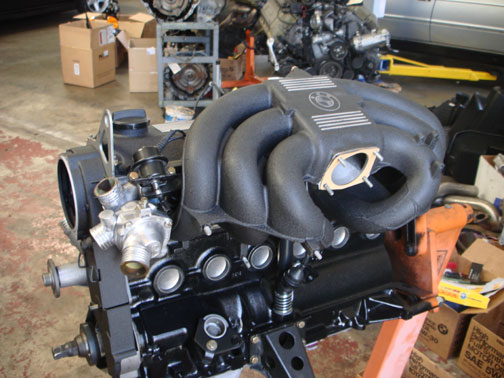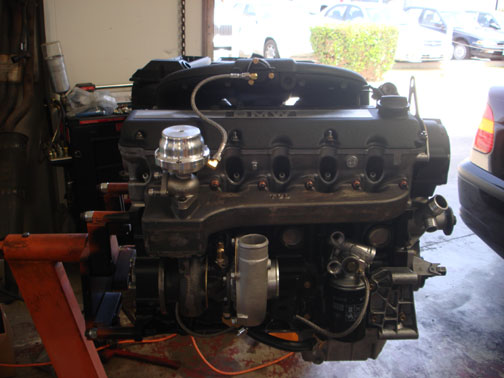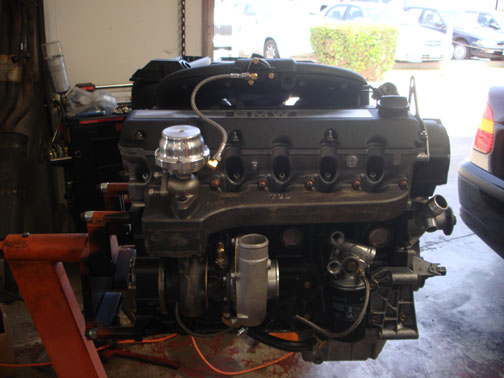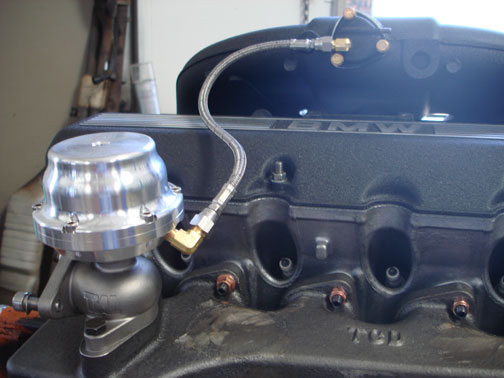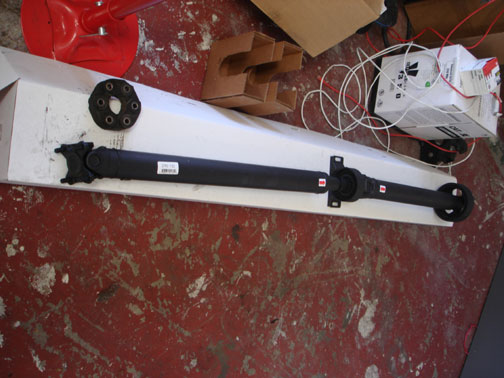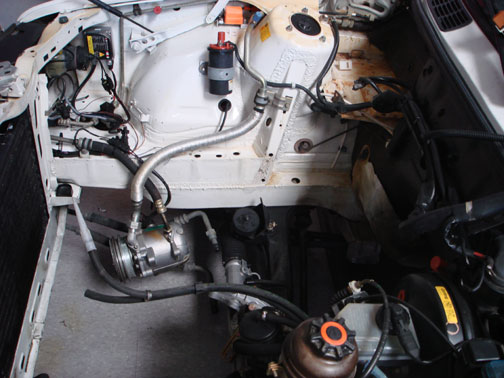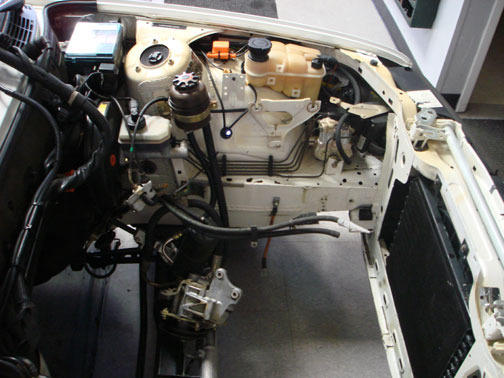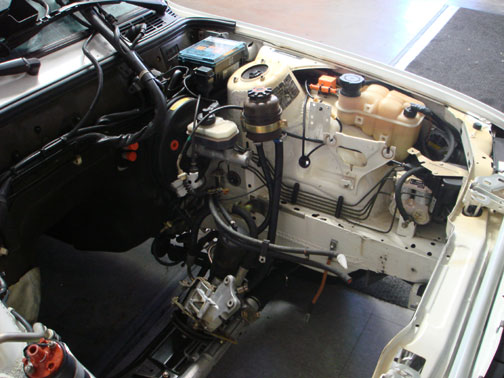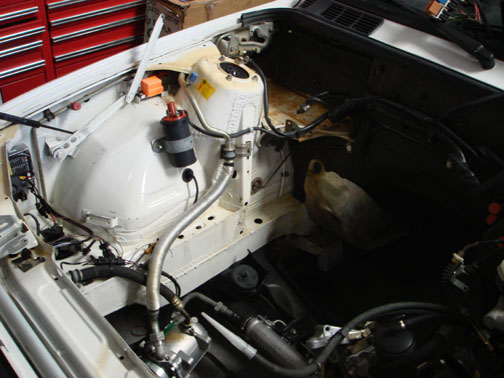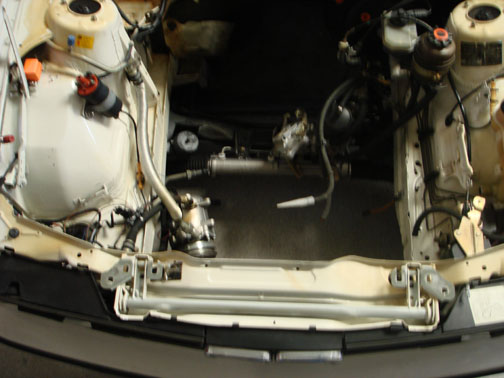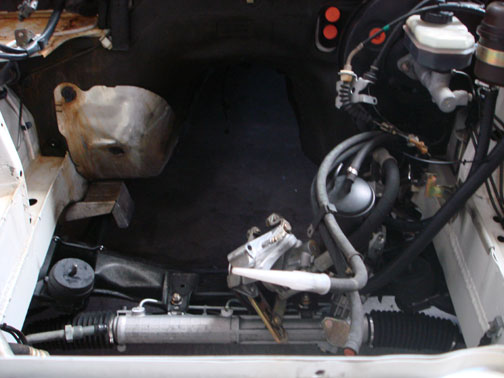 That's all for today.
---